Monthsary Gift Ideas For Your Partner
Some do not believe in monthsaries, some think it is too cliche, but who cares about what others would say? There is no one in this world that could define or influence you about showing your loved one how special he/she is to you. You might be tagged by your friends as the corniest person in this planet, but if you are doing it for someone very special, it should not matter at all.
It was just recently when monthsaries have started to be celebrated by couples, anniversaries more popular and common. But what is monthsary anyway? It is celebrated every month instead of the usual yearly basis. What made this sweeter is that every month you are together, you are considering it a relationship milestone and you want to reminisce how the love flourished and developed over a month. This is a good time to remember the sweet moments you have had last month and what you see to come in the next months and even years to come.
Monthsary Gift Ideas For Your Partner
This is not as major or as massive as anniversary, but that should not limit you from stepping up and showing your love one how much you care. During this time, you are not required to spend too much, but being creative is what you need. There are many monthsary gifts to think and consider at this time. And to help you find the best gift to give your special someone, below are good ideas to consider:
Spa gift certificate
This is indeed a great gift to give your love one, very romantic and therapeutic. This is a perfect gift and at the same time date idea on your monthsary. Make the gift certificate open and valid for few weeks to a month, so at least if your lover is not available on your exact monthsary, he/she can still use it some other time.
Couple shirt
How sweet it is to walk on the mall side by side, or hold hands at the park while wearing the same shirt? This can be worn not only during your monthsary but anytime of the day.
Flowers and chocolates
No need to go far and think harder, as chocolates and flowers are more than enough to make this monthsary celebration the sweetest. This is a perfect gift to give both men and women, yes, you read it right, men would be really shocked yet excited to receive a bouquet of flowers.
An elegant hotel reservation
This is a gift that would really turn a supposedly simple monthsary extra ordinary. If you have enough money to spare, this indeed is a great idea.
A notebook or diary
Especially to those who are celebrating their first monthsary, a notebook or a diary is a sure hit. Use this notebook or diary to write not just the memories you shared for the last month but memories you are about to share, and plans you are about to make in the future.You can also attach your previous photos and future photos as well. Make your relationship memorable, from your first month up to eleven, and the next months and years to come.
A sweet message, quotation or wishes
This is a perfect monthsary gift to those who are on a tight budget, but definitely worthwhile and meaningful. You can actually turn this simple gift to something unique and ordinary, like instead of sending it through text or email, which by the way people usually do, it is time to bring out your pen and paper and use your hand to stroke the sweet message and quotation. This indeed is a sweet gesture your loved one would rally appreciate. Your penmanship is definitely a lot better than digital prints.
If you have a bit of money to spare, you can write the sweet note on cake or shirt. Your love one would definitely feel the most special reading your note to somewhere he/she did not expect.
Many people consider this idea, but unfortunately they think it is hard to think of sweet notes to send their partner. Grab that idea as any notes, messages, wishes and quotations are best if it is coming from the heart.
You can also try to get meaningful messages from the internet. But if you can, try to tweak some of the words and make it personalized.
Needless to say, making your love one feel love and special, not only during anniversary or monthsary, but everyday is a must. The money you spend is not the measurement of how much you love someone, hence if you do not have money to buy expensive gifts, there are many ways to show how much you love someone, like the gift ideas mentioned above, and other priceless gifts like, honesty, loyalty, and trust.
9 Tips for Handling Difficult Conversations at Work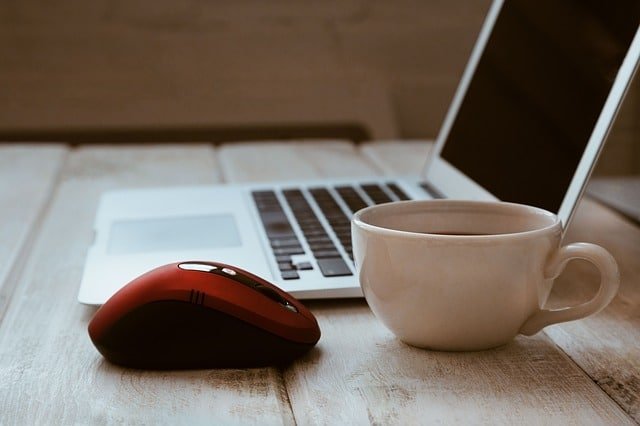 Awkward conversations at work are inevitable. Everyone hopes their workday is as stress-free as possible, but sometimes your day requires having a difficult conversation with a coworker. Many employees avoid these conversations. However, this can lower morale and cause a stressful work environment. It's important to face these conversations head-on if we want to avoid undue stress at work.
If you are looking for concrete ways to address awkward conversations, Haven Life recently put together a series of useful templates. From telling your boss you don't agree with their decision to telling your manager you feel overworked, they cover nine uncomfortable conversations and exactly how to handle them. Also, check out the infographic below for easy ways you can approach touchy subjects and hard conversations at work.
5 Simple And Easy Ways To Stay Fit In The Workspace
When you're at work, your mind is only focused on accomplishing tasks: managing your deadlines, sending out and replying to emails and calls, going to meetings, and other responsibilities. Because of this, you may be skipping regular eating times or munching on unhealthy snacks while doing work. When your usual daily grind looks as busy as this, your physical health can suffer if it's left unchecked.
After a long and busy day at work, it's normal to feel tired and to choose rest instead of working out. You may have little to no time left for the day, anyway. This can happen most days (if not, every day), and you may feel frustrated when you find it hard to stay fit and healthy.
On the bright side, there are different ways you can start small to stay fit in the workplace. This is especially doable when you have a flexible workspace and a positive company culture that encourages employees to care for their overall wellness.
If you can't seem to find the time to stay fit, you can try these easy and fuss-free ways to keep your physique in check and retain a healthy lifestyle in the workplace. Check out this visual graph from Arch Offices for valuable tips!

What Stunt Drivers Can Teach Us About Taking Risks
They drive through flames, they jump over canyons, and they speed through crowded streets on the big screen. Stunt car drivers take a lot of risks on a daily basis to do their jobs. However, if the profession never existed, our movies would lack the action-packed and thrilling scenes we all enjoy. They'd be quite boring with little difference between this action movie and the next.
The truth is that taking risks can have huge payoffs in the right situations. While of course, there are some situations where risk can be dangerous — like risky driving or risky behavior. However, leaving your comfort zone can help you grow as a person and open up new opportunities.
Who could be more qualified to teach us lessons about risk-taking than the daredevil stunt drivers themselves? Check out these 9 risk-taking lessons put together by The Zebra to show you when to play it safe and when to take a chance.
From moving to a new city or changing your career path, consider areas of your life that could use a little risk.