5 Part-Time Online Jobs To Do From Home in 2020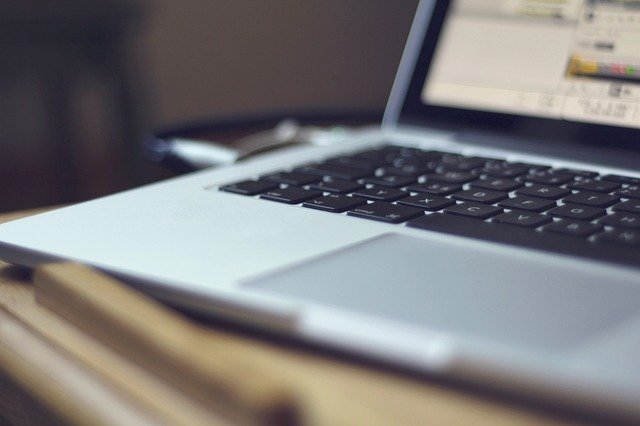 Imagine you come back home from work at 6 p.m., you have had your dinner and you do not want to waste your time watching another TV show or hanging out with friends. You want to learn a new profession and you do not mind making some extra money. Please see five online jobs that you can do from home in 2020 already, and remember, you do not need any degree to do it. This list is really practical as jobs posted below are in high demand right now and the demand is going to grow.
1. Sales Funnel Manager
What is the sales funnel? For example, you are scrolling through social media and then you see free webinar or check-list advertising. You are signing up and giving them your contact details. Then you will receive a check-list or link to the webinar and they will start to tell you about their products or services through emails. Then in 3-4 days they will send you an offer to buy their products and if you do not buy it in couple of days you will get an email with a discount for this product. This is called the sales funnel and usually it consists from 5 stages:
– Awareness
The topmost part of the sales funnel, this comprises of the huge amount of people who are aware of some business and how it works. At this point, people are engaged by classic banner ads.
– Interest
To this stage come people who have expressed an interest in product and business by filling the form, contacting a sales team or interacting with the company in social media.
– Opportunity
In this stage, potential customers get an offer from the company and start discussing the details.
– Consideration
People already know a lot about the particular business, how it benefits them and start comparing with the competitors.This is the penultimate stage in the funnel.
– Customer
To this stage come people who finally buy product/service.
Sales funnels are the present and the future of marketing. Sales have changed and the main rule now is to give value first. People are not ready to buy clicking on the first add, they want to make sure that you are a professional. It is really often used for services, especially in education.
People who are able to create sales funnels are in high demand right now. Such kind of professional supposed to know how to create a webinar, write call-to-action emails, make creative banners, create the landing pages for products using templates, and the main skill is to draw the whole scheme of how emails are going to work after people sing up. The best thing about this profession is that you should not do all this stuff every single time, you just launch it and it keeps working. This process is as automated as possible so, you have to familiarize yourself with software which helps to create and manage sales funnel. On average, it would take you around 10 hours to create a sales funnel. This is something you can do Monday to Friday 2 hours per day, and in a week you will finish one funnel. So, start mastering your skills right now, using free trial periods available in specialized software.
Maybe you will become a sales funnel manager or, maybe, you will create your own product and sell it through a sales funnel.
2. YouTube Channel Manager
Blogger produces a video, editor edites everything, so what does channel manager do? Basically, a manager puts the video on YouTube, coordinates with thumbnails designers, comes up with titles and descriptions, puts all the hashtags in, just makes sure that the video goes live on a certain date, and if sponsored video includes all the links, etc. It is all about coordination stuff, so you have to be really attentive to details. It is also a pretty creative job because you have to come up with titles people are going to click.
YouTube gives a wide range of data for analysis and if you are able to draw meaningful conclusions you could grow to channel strategist. In this role, you will suggest what content followers prefer, what kind of videos have to be made to perform better, which companies might be interested in cooperation, etc. You can find this job easy on different freelancing platforms and work from home, does not matter where are you from.
3. Voice-over Specialist
This very creative profession will be perfect for those who love talking to people but do not like being in front of the camera, which is a typical problem. If you do not mind speaking to a microphone, you should check out voice-over specialist jobs. The main responsibility of a voice-over artist is to, in most cases, read a script and speak. That's it. There is a lot of demand for voice-over specialist, as such professionals are required almost everywhere from media to audiobooks creation. If you feel confident with your voice this is something that you definitely have to try.
4. Virtual Recruiter
Without any degree you can work with recruiting staff for entry-level positions. It is quite possible that you will master your skills and start working with middle-level specialists. You can start working really quickly as at entry-level it is more about organization of recruitment process: coming up with job description, put it on different websites, creating a test for the profession, finding courses that teach people how to do that particular job and connect with managers of those courses offering an opportunity for students. Generally, you have to come up with the whole structure, do some interviews, and pass the best candidates to the person who hired you. There are a lot of job oppenings for virtual recruiter position available right now (https://jooble.org/jobs-virtual-recruiter).
5. Graphic Designer
It is one more job that you can do from home without any special education. People are constantly looking for designers to help them with banners, thumbnails for YouTube, so you can find the niche that interests you the most and will fit you. You just need a little time and a huge passion. If you do not know any graphic design software you suppose to start from the easiest one. Let's say from Canva or Crello, which you can use even from your smartphone. When you will get familiar with this soft you'll see if it is enough for your job. I advise to start from photo editing and proceed with banners, animations, etc. Your first clients can be found on social media. Start reaching out the bloggers, show them your work, ask for a chance to edit some photos for free to make them perform better and send details of your offer with the result of free editing.
Remember, new opportunities for part-time remote jobs appear every day. Do not miss your chance to earn some extra money in 2020 and start mastering your skills right now.
4 Things to Keep in Mind Before Investing in Real Estate
Investing always requires a check and balance, where you weigh the pros and cons of your decision. You want to make sure that despite the risks of investing, you'll be able to keep any potential loss at manageable levels. Needless to say, investing is a financial milestone where the goal is to make some return on the capital that you put into a particular project.
The same is true if you're thinking of buying a property. You must know what real estate mistakes to avoid so that you can make the most out of your investment. With that said, here are four things to keep in mind before you get into any talks with your realtor.
1. Identify the source of your home loan
Shopping for a new home for your family can get you excited, but don't let your emotions get the better of you. Stay focused on following a step-by-step process in buying a house, the first of which is to make sure that you're qualified for a housing loan.
The loan you're getting should be enough to cover the entire cost of the property, or else, you might end up taking out loans from other sources that you can't afford to pay later on. When it comes to real estate property, your best loan options may be a bank, property developer, or credit union.
2. Try to negotiate
One way for you to get the best deal for your new home is to negotiate with your developer. You shouldn't hesitate to bargain over discounts, fees, or other development charges so that you can get significant savings in what's probably the most important purchase you'll ever make in your lifetime.
You don't have to associate negotiations with hostility or disagreements if that's what's keeping you from trying to negotiate. In fact, home sellers are trained to handle negotiations in a way that's fair for both parties.
3. Look at the true potential of a property
As a homebuyer, it's understandable to be concerned about the physical or aesthetic aspect of your target property. However, it's equally important to look past details that aren't really essential in determining the real value of the home.
Instead of focusing on wall colors or cabinet placements, for example, other more serious considerations you need to be thinking about may include the property's location, accessibility, security, community development, and the like. These things add more weight to a peaceful and enjoyable life that you want to have as a homeowner.
4. Do extensive research
Studying your options in home buying not only allows you to compare prices or deals, but it also educates you on other aspects of home ownership. Through research, you can learn the advantages and disadvantages that a particular style of housing brings to you.
Research also allows you to dispel misconceptions that you may have had earlier. Answers to questions like what happens to your condo in 50 years, or why you need a broker to help you look for a home should be clear to you before you sign on the dotted line.
Home buying doesn't need to put you into so much trouble that you have to wait it out before finding the perfect home for your family. Use these tips to get you started on the right track the soonest.
Did you find this useful? Do not hesitate to share.
[Infographic] More Than Money – How to Plan for the Life You Want
Financial Planning is much more than money and investing. A great financial plan will shift your focus from the goal to the journey. Setting goals that result in your missing out on life now in order to achieve some nebulous, future better life, is not the road to happiness – instead, set goals that simply set the direction, so the pursuit itself gives you the life you want.
This infographic from finivi.com will help you to get started planning for the life that you want.
More Than Money – How to Plan For The Life You Want
2 in 3 Americans aren't confident about their finances.
Most feel their relationship with money is
36% Positive
33% Worrisome
45% Stressful
The Basics of Good Money Management
Those with a financial plan are 2x more likely to make progress toward their goals and the lifestyle they want
Most Americans
79% Are debt-free or actively paying down their debt
65% Have emergency savings
48% Save at least 5% of their income
BUT, less than half have a savings plan and goals
2 in 5 have never had a budget
2 in 3 easily overspend when using a credit card
More than 1 in 3 spend more than they save
Simple steps, like creating and following a budget, can transform your financial future.
Replace bad spending habits with spending that aligns with your goals
The Benefits of Budgeting
Consumers feel better about their finances when following a budget
Consumers with a budget feel
In control: 62%
Confident: 55%
Secure: 52%
Consumers without a budget feel
Out of control: 19%
Worried: 18%
Stressed: 17%
Align Your Investment Strategy and Your Preferred Lifestyle
The wrong Asset Allocation can be a roadblock to living your best life
40% of Americans don't know how their retirement investments are allocated
75% aren't sure how much much they should be saving
Millennials and GenXer's are less invested in equities than Boomers – and may find their retirement portfolios are underfunded
A key component of Financial Planning
Create goals that simply set a life direction – if done properly, the pursuit itself gives you the life you want.
What Are Your Financial Goals?
Start by setting goals that will give you the life and career you want
Ask Yourself
How do I want to spend my time?
What career would make me jump out of bed each day?
Who do I want to spend more time with?
What would make me excited to learn?
Become More Money Savvy
In 2019, Americans top financial goals were to
Save more money: 36%
Pay off debt: 23%
Stick to a budget: 18%
Increase their income: 15%
Navigate Life's Transitions
Paying for College
97% of parents plan at least some of their child's tuition costs
On average, they plan to pay 70% of total costs
BUT, they're on track to cover just 29% of that goal
Use Your Money to Improve Your Life
Money Can't Buy Happiness, but it can buy you more time
Reducing Stress from hectic lifestyles
Freeing up time for things that bring joy
"Time is more valuable than money." – Jim Rohn, Author of The Art of Exceptional Living
Saving for Retirement
Less than 2 in 3 Americans are confident they can afford comfortable retirement. BUT, only 15% have a written retirement strategy.
Buying A Better Lifestyle
Tech to Free Your Time
iRobot Roomba & Braava: Automatic vacuum & mop you can control from your phone
Alfawise Magnetic: Clings to windows using suction to clean beyond your reach
AppBot Riley: Travels around your home using motion detectors, infrared, and a built-in mic to detect security threats a traditional system might not see
Worx Landroid: Mows your lawn every day and automatically returns to the charger — it's even smart enough to skip mowing on rainy days
Dolphin Nautilus: Automatically vacuums and scrubs your pool to keep every inch clean and ready for a swim
Apps To Improve Your Life
Household Chores
Plowz & Mowz: Lets you book and manage outdoor services like landscaping, lawn care, snow removal, and more
Rinse: Picks up your dirty laundry and handles washing, dry cleaning, repairs, and more — they'll even drop off your old clothes at a local charity
Personal Assistant
Fancy Hands: Gives you instant access to a team of assistants – ask them to do anything from finding a party venue to planning meals
Google Duplex: Adds a new AI feature to Google assistant — Duplex can call restaurants and arrange reservations on your behalf
Pet Pampering
Wag!: Offers dog walking, daycare, overnight pet sitting, and drop-in visits for your dog or cat while you're away
Rover: Offers care for dogs, cats, and small animals, including dog walking, house sitting, and mobile dog grooming
Everything Else
HelloTech: Provides installation services and 24/7 tech support for smart home devices, entertainment equipment, home offices, and more
From assembling furniture to making deliveries, these apps will let you hire someone to take on almost any chore: TaskRabbit, TAKL, Thumbtack
Smart financial choices lead to more life choices
Financial Planning can help show you possibilities beyond money and investing
67% of people think working with a professional would have a BIG impact on their financial security and confidence.
Just 17% hire a financial planner.
You are one decision away from creating a life you love.
4 Reasons Millennials Should Invest in Real Estate Now
If you're born between 1982 and 2004, then you're a certified millennial. Whether you're now in your mid-20s or late 30s, this is the age in which you may be establishing your career or managing a business to your name. This only signifies that you now have the means to go into the investment market, which is a great way to grow your fund and assets.
Even better is the fact that you have a whole range of options on where to put your money, one of which is real estate. As a traditional form of investment, real estate provides you with tangible property assets that you can acquire at a cost you can afford, especially now that home prices remain quite steady. With that said, real estate can be a good investment option that you should explore in these times.
Here are more reasons why your generation of millennials should invest now, with a special focus on real estate:
1. Real estate serves as a source of passive income
Passive income refers to the money you earn even if you're not working for it. It's the opposite of working in a 9-to-5 job, where you get paid every 15 days or so, depending on the compensation method in the company you work for.
With passive income, you're able to generate money in the form of rentals. You could buy a home or a building and rent it out to other people or companies who can't afford to buy their own property yet. You may dictate how much rental fee you're going to charge to your tenants, especially if your property is located in a strategic place, such as those near schools, hospitals, or commercial centers.
Month after month, you just wait for your income from rentals, making real estate really helpful in giving you return on investment (ROI).
2. Buying real estate offers more practicality than renting a property
Owning a home is the goal of every worker or entrepreneur. Needless to say, you can't accomplish this goal if you choose to rent a property since there's no way it will be yours even after a long time of paying rent. Instead, it's your landlord or the property owner who benefits directly from your monthly rentals as they get to keep the money, month after month and year after year.
Nowadays, you can choose from a wide variety of housing options—from bungalows to a townhouse or condominium—depending on your needs and resources.
For instance, one of the benefits of condo living is that it is in tune with your busy lifestyle. As such, you'll find that most condominiums house physical fitness centers, convenience stores, retail shops, and other one-stop service establishments within the building premises so that you don't have to go far to get the things you need.
You also get to save a lot of money this way since you don't have to spend on transportation costs, such as fuel, parking fees, taxi fare, and the like.
3. The country's thriving economy puts premium value on real estate investments
When you invest, you expect to get some returns out of it. With real estate investments, the ROI can come in several ways. Earlier, it was mentioned that renting out your property is one form of income generated from real estate investments.
What you should also know is that you can get so much value from buying real estate now, which is the time when the country's economy is growing alongside its Asian neighbors. Investors are coming in because the Philippine government is going all out on developing infrastructure like roads, bridges, airports, and so on.
With business investments contributing to the growth of the Philippine economy, real estate developers take it as an opportunity to attract people into buying properties by offering good deals. By investing in real estate now, you can look forward to the value of your property increasing in no time.
Waiting for a couple of years may be costlier since market conditions are dependent on a country's economic performance, which is something you can't control or predict on your own.
4. Real estate developments are designed for millennials' preferences
Buying a home space isn't only about fulfilling the basic need of having shelter. At the end of a long day at work, you want to be able to come home to a place where you can rest, relax, and enjoy.
Fortunately, many real estate developments today consider these things. From the floor layout to the aesthetic design and safety engineering, you'll find that many properties for sale are suitable to your standards. You don't have to spend a lot of extra money to spruce them up because they already look and feel great from inside out.
Final Words
As with any investment, you first need to study your options carefully when buying real estate properties. The key is in setting your goals and then coming up with a strategy that can help you reap the benefits of investing in real estate.