How To Help Your Brick And Mortar Store Thrive: Create A Good First Impression
In an age of digital consumerism, brick and mortar businesses need to go the extra mile to stand out and compete. In February, e-commerce sales led U.S retail market share for the first time, according to the Commerce Department. Meanwhile, brick and mortar sales continue to slow, growing just 3.7 percent compared to e-commerce's 15 percent in 2018. Since the growth of physical retail has slowed, business owners are facing added challenges in capturing the interests of customers, and making a good impression in business has become even more crucial to achieving this. According to research, businesses have up to 7 seconds to make a good first impression on customers, and in some cases, even less. Just as it is important for entrepreneurs to make good impressions, customers' initial thoughts of your business property can set the tone for the entire customer-business relationship.
First Impressions Impact On Business Operations
Within seconds of entering a business premises, customers have formed a personal opinion. It is the first point of contact with the customer, and the business' first chance to get its sales pitch and information across. The impression given by a brick and mortar store does not just apply to those who enter the shop as customers, but also to surrounding shoppers who view the space, and those who may enter to simply browse. Making a good impression on them can result in two benefits for the business: it can secure repeat visits from impressed customers, and it can secure more first time customers through in-person feedback and referrals.
This applies to the online dynamic of the business as well. Customers impressed in-store often head online and leave reviews which are accessed by millions of shoppers in multiple target markets. Based on results from a Brightlocal survey, 60 percent of shoppers check Google My Business for reviews on local businesses, and 57 percent of them admit they will only consider a company with a 4-star rating or higher. So, in fact, making a good impression on a customer instore can mean boosting sales instore and online. A good impression made by a bricks and mortar establishment can also be the link that creates a synonymous brand for the business.
Start With The Basics: Good Maintenance
Many business owners underestimate the power of simple storefront maintenance for customers. Making sure the store is looking its best gives you a great canvas to start with, and it is a great tip for all businesses, even the cash strapped ones. Start with store cleanliness and organization. Retail store cleanliness ranks highly for shoppers, according to Consumer Reports. This includes making sure restrooms are clean, fresh and fully stocked, along with the store floors and entrances being polished and regularly cleaned. Don't forget to pay attention to the exterior of the property either. Well maintained exterior spaces boost positive opinion, since they are the first glimpse of your business that customers get. Customers appreciate clean and well-maintained garages, while a well-lit exterior can boost customer security. That feeling of security for customers further fuels a positive impression. Finally, ensure access to the store is unencumbered, and any elevators are regularly maintained and in working order,
Consistency Is Key
Giving a good impression is all about translating a message. Therefore, you want to establish a consistent message and image, which you want to get across to the consumers from the time they first view your store. This is where visual design and signage comes in. Your store's signage is one of the first things customers notice, so be sure to prioritize this aspect, and also remember to translate this to your website as well. Consider your brand when designing your signage and choosing signature colors. This makes your brand easily identifiable. Pay attention to your storefront display as well, and have a standard rota for reorganization or new displays to keep customers' interests.
Remember Good Impressions Are Not Just Visual: Interaction Is Important Too
However, keep in mind that while maintaining a good outward store appearance is important, your customer service is also a key part of a good impression on customers. Therefore, establish an appropriate store uniform to aid branding and consistency. Employee training surrounding customer interaction, particularly greeting and handling of customer displeasure should also be included. Your employees and the customer service they provide all feed into customers' impression of your business. According to Dimensional Research, 59 percent of customers won't return after poor customer service, and 95 percent of them share bad experiences with others.
For any business to compete effectively, appearance is important. This is particularly applicable in the brick and mortar world of retail, where our purchase decisions and interests are more visually led. Therefore making the investment into creating a good first impression is bound to reap you great rewards, both with your current customers, and in attracting new ones.
Featured Photo by Naim Benjelloun from Pexels
Read Next: Want to Enjoy Business Success? Ensure Your Appearance is Up to Scratch!
25 Powerful Lessons from "See You At the Top" by Zig Ziglar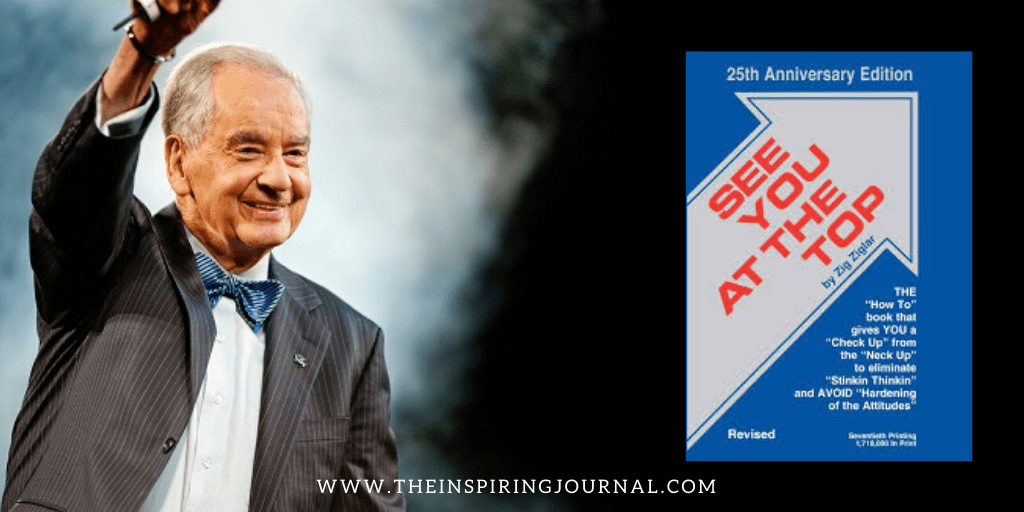 With more than 1.6 million copies in print, See You At The Top by Zig Ziglar is widely regarded as a true American classic. This book emphasizes the value of a healthy self-image and shows how to build it. This book tells you how to set and achieve goals, and provides step-by-step instructions on how to change the way you think about yourself and your surroundings.
This book has served as a guide to generations and helped them to achieve personal success. The lessons and insights from this book are widely used by education institutes, corporations, government agencies, health institutions and sales organizations.
So, here are 25 outstanding lessons from this book that will inspire you immensely.
Lessons from "See You At the Top" by Zig Ziglar
1. The only difference between the big shot and the little shot is the big shot is simply a little shot who kept shooting.
2. You can get everything in life you want if you help enough other people get what they want.
3. The way you see life will largely determine what you get out of it.
4. What you get by reaching your goals is not nearly as important as what you become by reaching them.
5. Go as far as you can see, and when you get there you will always be able to see farther.
6. We acquire the characteristics of the people we associate with on a steady basis.
7. Failure has been correctly identified as the line of least persistence, whereas success is often a question of simply sticking to the job and working and believing while you are sticking. If your particular job is harder than you might wish, just remember you can't sharpen a razor on a piece of velvet and you can't sharpen a man by spoon-feeding him.
8. Success occurs when opportunity meets preparation.
"Nothing in the world can take the place of persistence. Talent will not. Nothing is more common than unsuccessful men with talent. Genius will not. Unrewarded genius is almost a proverb. Education will not. The world is full of educated derelicts. Persistence, determination and hard work makes the difference." – Calvin Coolidge
9. When you choose a habit, you also choose the end result of that habit. Good habits are difficult to acquire, but easy to live with. Bad habits are easy to acquire, but difficult to live with.
10. Money, assuming it is legitimately earned, is a yardstick that simply measures the service you have rendered. You are obligated to earn more than you need because in so doing you create job opportunities for those less talented than you.
11. Yes, there is danger in setting goals but the risk is infinitely greater when you don't set goals. The reason is simple. Just as ships are built to sail the seas, planes to fly the heavens, and houses for living, so is man created for a purpose. You are here for a reason. That purpose is to get everything out of you that is humanly possible so you can make your contributions to mankind. Goals enable you to do more for yourself and others, too.
12. Desire is the ingredient that changes the hot water of mediocrity to the steam of outstanding success. It's the ingredient that enables a person with average ability to successfully compete with those who have far more. Desire is the "extra" that makes the little differences and it's the little differences that make the big difference in life.
13. Success in life is not determined by having been dealt the good hand. Success is determined by taking the hand you were dealt and utilizing it to the very best of your ability.
14. Desire enables an individual to take whatever ability he has in whatever he's doing and utilize it to the maximum. We should give it our best and then some, because our yearning power is more important than our earning power.
15. Desire is the ingredient that makes the difference between an average performer and a champion.
16. Doing your best is more important than being the best."
17. It's not the situation, but the way we react to it that's important.
18. If you set the example you will not have to set the rules."
19. Regardless of what your income might be, your first responsibility is to save a portion of every dollar you earn for you and your future. The excitement of saving grows with every dollar you add to your account. Soon this "good" habit is ingrained and becomes a part of you. It is permanently ingrained in you when, as the Chinese say, your children [dollars] have children and then those children have children.
20. If you didn't save something on your current income – you wouldn't save anything on your future income.
21. Life is an echo. What you send out – comes back. What you sow – you reap. What you give – you get. What you see in others – exists in you.
22. If you want to reach your goal, you must "see the reaching" in your own mind before you actually arrive at your goal.
23. You must have a goal because it's just as difficult to reach a destination you don't have, as it is to come back from a place you've never been. Unless you have definite, precise, clearly set goals, you are not going to realize the maximum potential that lies within you.
24. Your mind acts on what you feed it.
25. Others can stop you temporarily – you are the only one who can do it permanently.
Hope these outstanding life lessons will help you lead a better life.
Get this book
SEE ALSO: 10 of Jack Canfield's Most Powerful Quotes From "The Success Principles"
How Boomers and Millennials Should Communicate [Infographic]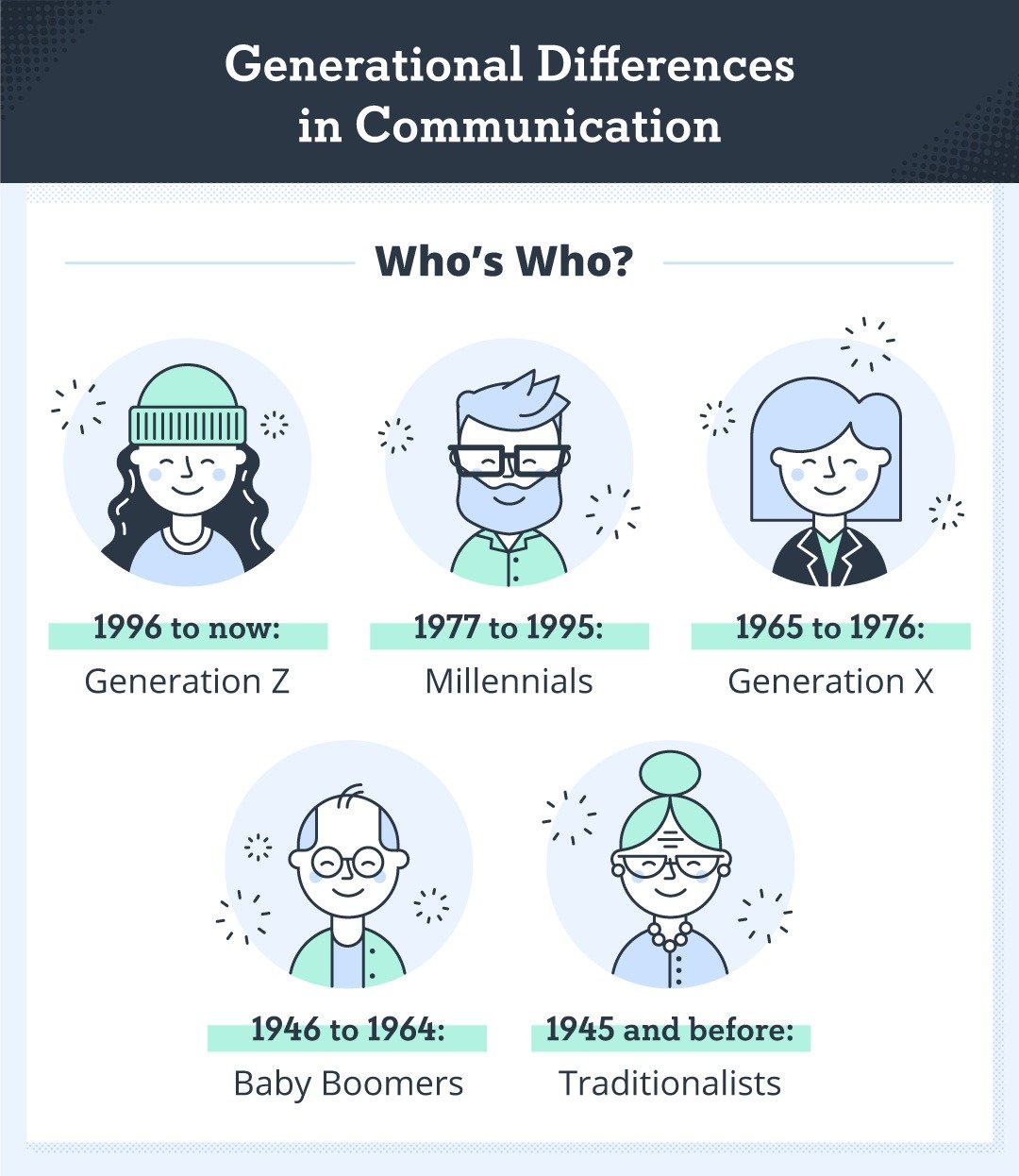 Now that Millennials are officially the biggest age group in the workforce, office life is more interesting than ever. The wide variety of ages now includes Baby Boomers, Gen X, Millennials, and Gen Z, and all of these different perspectives and backgrounds can be a great asset for any company.
However, it can also cause some issues for business owners and HR managers. Though the difference in viewpoints is great for creativity, it can also cause workplace conflict when younger and older employees don't see eye to eye. In order to communicate effectively, coworkers must understand the specific values and work ethic styles that are unique to each generation.
Take a look at the the guide from TurboTenant below to learn more about what makes each generation tick, along with strategies for communicating effectively in the workplace.
Factors of Considering M&A to Your Company
As of 2019, the number of entrepreneurs worldwide has ballooned to 582 million. Despite this remarkable surge, it's been reported that 22.5% of small businesses actually fail within their first year of operation. These statistics only prove how complex and ever-changing the corporate world is.
Thus, every ambitious business owner must be educated in various ways to manage sweeping economic changes. If you also run an enterprise, you should be aware of different strategies that will allow you to mitigate losses and create more viable opportunities.
A popular example is merger and acquisition (M&A), which is an expansion practice adopted by many international firms for their wide range of advantages. However, since corporate matters can sometimes lead to unexpected outcomes, any major move should be carefully scrutinized before taking a course of action.
Looking to engage in M&A? Below, we have compiled some crucial factors to take into account. But before that, let's have a brief discussion on how the two processes work.
Mergers and Acquisitions | An Overview
As defined by global education provider EduPristine, M&A are methods of consolidating companies. To differentiate the two strategies—mergers entail the "merging" or combining of two businesses, while in acquisitions, one large corporation "acquires" or takes over a smaller organization.
There are multiple reasons why business owners resort to M&A, but in general, motivations revolve around the maximization of wealth. The processes of M&A can be accomplished through different ways, such as acquiring common shares, exchanging shares, exchanging shares for assets that have high monetary value, and purchasing assets.
Mergers are classified into three primary types: horizontal (the companies belong to the same industry), vertical (the companies are combined but operate individually and serve different purposes), and conglomerate (a group of businesses that are unrelated or belong to a wide array of industries).
Key Considerations to Take into Account When Facing a Merger or Acquisition
Regardless of what type of expansion strategy your company will be involved in, taking certain steps can boost the success of the integration and ensure a favorable conclusion for both parties.
1. Reassess your reason
As previously stated, there are several reasons why business owners opt for M&A. For instance, when an enterprise has achieved financial stability and consistent growth, it's deemed ideal to pursue expansion. However, expanding can be tricky, especially if you plan to branch out, penetrate foreign markets, or enter a different line of industry.
Accordingly, buying a business that has already been established in the location or industry that you wish to explore can help reduce risks. This move can also help you lower the amount of capital, increase market shares, and absorb technologies that can improve your operations.
However, if you're the selling party, your decision can be motivated by various reasons. Pamela Wesley, CEO of Cerius Executives, share that business owners choose to sell their company to liquidate their monetary value, avoid risks, and seek new opportunities.
If your company is already struggling, selling it will allow you to salvage a portion of its monetary value and use that amount for business financing for a different venture. You can also save your business by merging with a larger enterprise.
Whether you're the one buying or selling, evaluating your primary motivation is necessary to match your objectives with the detailed integration plan. It also helps you figure out if M&A is indeed the right choice.
2. Work with a suitable partner
Choosing the wrong partner can be extremely detrimental to the entire transaction. In fact, it can result in difficult negotiations, and in worse cases, abortion of M&A. Thus, be sure to meticulously assess a company to determine if it's a strategic, organizational, and cultural fit to yours.
Moreover, it's vital to work with a reputable and trustworthy enterprise that is guided by values and a mission statement that you also believe in. Mutual trust between the two parties allows for smoother negotiations and better cooperation.
You also need to calculate potential synergies or the particular aspects where two companies complement each other. Careful estimation enables you to analyze the feasibility of the synergies, so in the implementation stage, these planned synergies can be successfully realized.
3. Determine the company's accurate value
Quality valuation needs an in-depth study of the company's history, financial reports, and other factors linked to profitability. A poor valuation can lead to an inflated price, making the transaction a failure of hindsight, regardless of how efficiently the integration proceeds.
If you're the seller, it's also critical to know that the offer price is negotiable. Forbes suggests that you look into market comparables, the level of expertise and experience of your management team, the projected growth of your business, and the proprietary technologies your organization licenses or owns. Additionally, if there are multiple bidders, negotiation will be even more ideal.
4. Prioritize effective communication
For effective communication between the two parties, select a competent management team and reliable consultants. These professionals will guide the entire process and make sure that honesty is upheld in the communication within and outside of the organization.
Moreover, it's essential to coherently convey the integration plan to all employees for smooth and swift implementation. To add, an impending merger can distract and stress employees, which can impact their performance negatively. The managers will be responsible for inspiring confidence among the workers to make sure that efficiency won't be compromised during the integration phase.
5. Consider the legislation and present economic condition
Legislation, both national and international, can either validate or hinder M&A, considering its significant influence on property ownership and financial reporting. This is especially true for organizations with huge market share, as they are usually under the control of legislative power.
Because legislation can greatly affect the M&A's success, it's a must to consult a legal professional and assess applicable provisions to make sure that the transaction is capacitated by law.
Furthermore, while M&A transactions are organization-specific, the state of the economy still holds influence on how they will fare out. Thus, in addition to favorable legislation, an agreeable economic climate can also heighten the likelihood of success.
The Takeaway
Considering vital factors can help you gauge if M&A is worth a shot. Remember, abortive attempts not only waste your time and financial resources. During the transaction, business-sensitive information is also exchanged, so your company will be put at risk if it fails. Therefore, do a careful analysis of various aspects of M&A and seek the assistance of experts before proceeding.
Author: Eric Allison
Eric is a serial entrepreneur with a high degree of experience in both fields. After putting up several of his own successful Staffing firms and eventually brokering their exit he began his career in M&A.
Eric has an in-depth understanding of both the buy-side and sell-side of Mergers & Acquisitions, having had first hand experience on both ends of the deal.
Today, he is known as a dynamic and passionate visionary with remarkable M&A instincts targeted at achieving highly-strategic goals. Eric has successfully completed multiple cross-border M&A transactions in the US and Asia and has widened his focus to the Staffing and Recruiting, Healthcare and IT industries.