Main Reasons People Avoid a Financial Plan
Photo by William Iven on Unsplash
What are the main reasons people avoid a financial plan? (And why you really do need one)
Many of us dream about living a better life, leaving the daily grind behind and planning for more leisure pursuits and free time to enjoy ourselves. What a lot of us forget is, that to do it, you need to have a decent financial plan. It's estimated that only 25% of adults have one in place, and there are lots of reasons why people simply don't bother…but that needs to change.
Should You Hire A Professional Financial Planner In Your Twenties
Only 24% of millennials demonstrate basic knowledge of proper financial literacy and planning, according to a study by the National Endowment for Financial Education. Financial planning is a road map that is meant to help you achieve economic goals more efficiently and timely. A financial advisor uses your monetary data to create projections on when and how you can accomplish your goals. They base these estimations on your income, inflation patterns, expenditure, among other assumptions. So, should you, as a youth, seek the services of a professional financial planner?
Finding the right planner
Before you even begin, take time to write down what you want to accomplish both in the short and long term. When ready, ask for recommendations from friends and family members who have similar goals and seem to be progressing well. You may also seek professional direction from your local bank or brokerage firms. Associations such as the Financial Planning Association, FPA, and the National Association of Personal Finance Advisors, NAPFA could come in handy as well.
Remember, the idea is to hire a certified planner who understands you and your goals. Of course, getting such a professional comes with a price. Most fee-only planners will charge anything between $1000 and $2000 for a detailed plan. Investment advisors ask for a certain percentage; around 1% of your invested assets. Always ask your potential planner to provide a disclosure document (ADV) which has details on all fee patterns and potential conflicts.
Prepare for life milestones
Unless you start planning now, you will not wake up one day and afford to purchase a home, as noted by InvestedWallet. At the very least, you need to save up for a down payment, clear up your debt and build up your credit score. Similarly, you need to save funds for your children's education lest you won't have it when the time comes.
Though it may not make a lot of sense to plan in your 20s because of unclear goals, it is vital. Furthermore, your financial plan is changeable and can be reviewed at any time as your life unfolds. Some major life milestones include purchasing a home, starting a family, and retirement. If you make these goals realistic and commit to following your financial plan, you have an excellent chance to always be ready at each stage of life.
"Regardless of your age or net worth, financial planning is important," says Jeanette Brox, a senior financial consultant in Toronto. Hiring a financial planner is one of the best decisions a millennial could make. A good planner will advise you on how much you need to save or invest, among many other benefits. Make sure to meet your planner at least once a year and when you reach significant life events so that you keep your plan current and reasonable.
Article by: Cassidy Franklin
5 Part-Time Online Jobs To Do From Home in 2020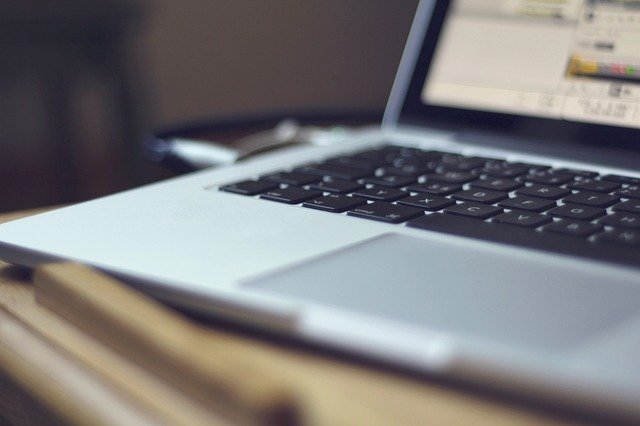 Imagine you come back home from work at 6 p.m., you have had your dinner and you do not want to waste your time watching another TV show or hanging out with friends. You want to learn a new profession and you do not mind making some extra money. Please see five online jobs that you can do from home in 2020 already, and remember, you do not need any degree to do it. This list is really practical as jobs posted below are in high demand right now and the demand is going to grow.
1. Sales Funnel Manager
What is the sales funnel? For example, you are scrolling through social media and then you see free webinar or check-list advertising. You are signing up and giving them your contact details. Then you will receive a check-list or link to the webinar and they will start to tell you about their products or services through emails. Then in 3-4 days they will send you an offer to buy their products and if you do not buy it in couple of days you will get an email with a discount for this product. This is called the sales funnel and usually it consists from 5 stages:
– Awareness
The topmost part of the sales funnel, this comprises of the huge amount of people who are aware of some business and how it works. At this point, people are engaged by classic banner ads.
– Interest
To this stage come people who have expressed an interest in product and business by filling the form, contacting a sales team or interacting with the company in social media.
– Opportunity
In this stage, potential customers get an offer from the company and start discussing the details.
– Consideration
People already know a lot about the particular business, how it benefits them and start comparing with the competitors.This is the penultimate stage in the funnel.
– Customer
To this stage come people who finally buy product/service.
Sales funnels are the present and the future of marketing. Sales have changed and the main rule now is to give value first. People are not ready to buy clicking on the first add, they want to make sure that you are a professional. It is really often used for services, especially in education.
People who are able to create sales funnels are in high demand right now. Such kind of professional supposed to know how to create a webinar, write call-to-action emails, make creative banners, create the landing pages for products using templates, and the main skill is to draw the whole scheme of how emails are going to work after people sing up. The best thing about this profession is that you should not do all this stuff every single time, you just launch it and it keeps working. This process is as automated as possible so, you have to familiarize yourself with software which helps to create and manage sales funnel. On average, it would take you around 10 hours to create a sales funnel. This is something you can do Monday to Friday 2 hours per day, and in a week you will finish one funnel. So, start mastering your skills right now, using free trial periods available in specialized software.
Maybe you will become a sales funnel manager or, maybe, you will create your own product and sell it through a sales funnel.
2. YouTube Channel Manager
Blogger produces a video, editor edites everything, so what does channel manager do? Basically, a manager puts the video on YouTube, coordinates with thumbnails designers, comes up with titles and descriptions, puts all the hashtags in, just makes sure that the video goes live on a certain date, and if sponsored video includes all the links, etc. It is all about coordination stuff, so you have to be really attentive to details. It is also a pretty creative job because you have to come up with titles people are going to click.
YouTube gives a wide range of data for analysis and if you are able to draw meaningful conclusions you could grow to channel strategist. In this role, you will suggest what content followers prefer, what kind of videos have to be made to perform better, which companies might be interested in cooperation, etc. You can find this job easy on different freelancing platforms and work from home, does not matter where are you from.
3. Voice-over Specialist
This very creative profession will be perfect for those who love talking to people but do not like being in front of the camera, which is a typical problem. If you do not mind speaking to a microphone, you should check out voice-over specialist jobs. The main responsibility of a voice-over artist is to, in most cases, read a script and speak. That's it. There is a lot of demand for voice-over specialist, as such professionals are required almost everywhere from media to audiobooks creation. If you feel confident with your voice this is something that you definitely have to try.
4. Virtual Recruiter
Without any degree you can work with recruiting staff for entry-level positions. It is quite possible that you will master your skills and start working with middle-level specialists. You can start working really quickly as at entry-level it is more about organization of recruitment process: coming up with job description, put it on different websites, creating a test for the profession, finding courses that teach people how to do that particular job and connect with managers of those courses offering an opportunity for students. Generally, you have to come up with the whole structure, do some interviews, and pass the best candidates to the person who hired you. There are a lot of job oppenings for virtual recruiter position available right now (https://jooble.org/jobs-virtual-recruiter).
5. Graphic Designer
It is one more job that you can do from home without any special education. People are constantly looking for designers to help them with banners, thumbnails for YouTube, so you can find the niche that interests you the most and will fit you. You just need a little time and a huge passion. If you do not know any graphic design software you suppose to start from the easiest one. Let's say from Canva or Crello, which you can use even from your smartphone. When you will get familiar with this soft you'll see if it is enough for your job. I advise to start from photo editing and proceed with banners, animations, etc. Your first clients can be found on social media. Start reaching out the bloggers, show them your work, ask for a chance to edit some photos for free to make them perform better and send details of your offer with the result of free editing.
Remember, new opportunities for part-time remote jobs appear every day. Do not miss your chance to earn some extra money in 2020 and start mastering your skills right now.
7 Money Lessons from The Richest Man in Babylon
Published in 1926, The Richest Man in Babylon by George S. Clason is considered as one of the most inspiring books on wealth ever written. This is the book that holds the secrets to acquiring money, keeping money, and making money earn more money. Countless readers have been helped with this famous book.
The book dispenses financial advice through a collection of parables set 8,000 years ago in ancient Babylon. The book remains in print almost a century after the parables were originally published, and is regarded as a classic of personal financial advice.
The parables are told by a fictional Babylonian character called Arkad, a poor scribe who became the "richest man in Babylon".
Included in Arkad's advice are the "Seven Cures" (or how to generate money and wealth), and the "Five Laws of Gold" (or how to protect and invest wealth). A core part of Arkad's advice is around "paying yourself first", "living within your means", "investing in what you know", the importance of "long-term saving", and "home ownership."
The original 1926 book groups the parables into general themes of advice, and particularly "The Seven Cures" and the "Five Laws of Gold".
Seven Cures For a Lean Purse
The First Cure: Start thy purse to fattening.
Arkad advises on saving 10% of your annual income to start building up your wealth (or purse): "For every ten coins thou placest within thy purse take out for use but nine. Thy purse will start to fatten at once and its increasing weight will feel good in thy hand and bring satisfaction to they soul".
The Second Cure: Control thy expenditures.
Arkad advises against luxury expenditures that ultimately become confused as necessities: "The gold we may retain from our earnings is but the start", and, "What each of us calls our 'necessary expenses' will always grow to equal our incomes unless we protest to the contrary", and, "Confuse not the necessary expenses with thy desires".
The Third Cure: Make thy gold multiply.
Arkad advises to invest and to compound the investment return from these savings: "The earnings it will make shall build our fortunes … Learn to make your treasure work for you. Make it your slave. Make its children and its children's children work for you".
The Fourth Cure: Guard thy treasures from loss.
Arkad advises against taking a risk of loss and investing get-rich-quick schemes: "Is it wise to be intrigued by larger earnings when thy principal may be lost? I say not. The penalty of risk is probable loss. Study carefully, before parting with thy treasure, each assurance that it may be safely reclaimed. Be not misled by thine own romantic desires to make wealth rapidly".
The Fifth Cure: Make of thy dwelling a profitable investment.
Arkad advises buying versus renting your principal residence, and using your residence to establish a business: "I recommend that every man own the roof that sheltereth him and his", and, "Nor is it beyond the ability of any well-intentioned man to own his home".
The Sixth Cure: Insure a future income.
Arkad advises on having a pension and future retirement income: "Therefore do I say that it behooves a man to make preparations for a suitable income in the days to come, when he is no longer young, and to make preparations for his family should he be no longer with them to comfort and support them".
The Seventh Cure: Increase thy ability to earn.
Arkad advises to keep developing your own skills to increase your investing wisdom and also to increase your earnings power: "The more of wisdom we know, the more we may earn", and, "That man who seeks to learn more of his craft shall be richly rewarded".
The Five Laws of Gold
The First Law of Gold.
Gold cometh gladly and in increasing quantity to any man who will put by not less than one-tenth of his earnings to create an estate for his future and that of his family.
Arkad's advice here is very similar the First Cure, which is that saving is the start to building wealth.
The Second Law of Gold.
Gold laboreth diligently and contentedly for the wise owner who finds for it profitable employment, multiplying even as the flocks of the field. Arkad's advice here is very similar the Third Cure, which is that these savings can themselves growth and compound your wealth.
The Third Law of Gold.
Gold clingeth to the protection of the cautious owner who invests it under the advice of men wise in its handling. Arkad's advice here is similar the Fourth Cure, which is about being patient and having a long-term view.
The Fourth Law of Gold.
Gold slippeth away from the man who invests it in businesses or purposes with which he is not familiar or which are not approved by those skilled in its keep. Arkad's advice here is about investing in what you know about and understand.
The Fifth Law of Gold.
Gold flees the man who would force it to impossible earnings or who followeth the alluring advice of tricksters and schemers or who trusts it to his own inexperience and romantic desires in investment. Arkad's advice here is about avoiding get-rich-quick or very aggressive wealth creation strategies.
7 Money Lessons from The Richest Man in Babylon [Infographic]
15 Easy Ways to Make Saving Money Fun
Saving money is extremely important. We all know that. It's important to have some extra wiggle room when we lose our job or someone in our family gets sick. But the truth is that it can be pretty difficult and even a little bit boring. Why would we want to store away $200 when we can use it for a nice shopping spree, for example?
Occasionally, thinking about money can even bring us down. There have been studies that show that 85% of adults feel stressed about money from time to time, while 30% feel stressed about money regularly. So, many of us avoid making financial plans.
However, the good news is that there are plenty of ways to spice up the act of saving money. If you like a good challenge, try becoming a minimalist for a month. See if you can do it. If you like games, try an app that opens a savings account for you and lets you deposit money into it when you're playing Words With Friends! Or maybe you'd like to try Kakeibo, a 100-year-old Japanese budgeting system designed to increase mindfulness.
Since you need to save, why not get some enjoyment out of it? Check out this roundup of tips and resources to make saving money fun.