9 Tips for Handling Difficult Conversations at Work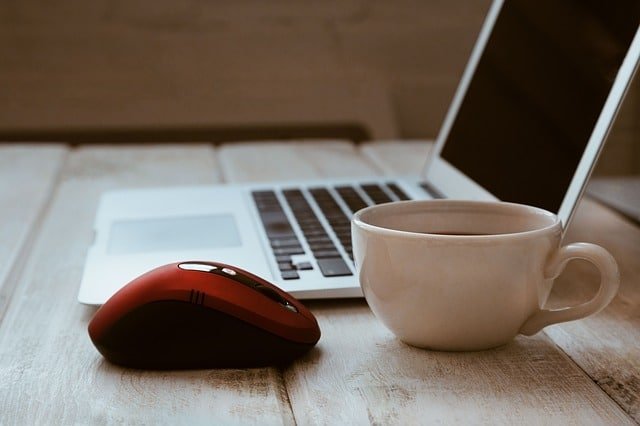 Awkward conversations at work are inevitable. Everyone hopes their workday is as stress-free as possible, but sometimes your day requires having a difficult conversation with a coworker. Many employees avoid these conversations. However, this can lower morale and cause a stressful work environment. It's important to face these conversations head-on if we want to avoid undue stress at work.
If you are looking for concrete ways to address awkward conversations, Haven Life recently put together a series of useful templates. From telling your boss you don't agree with their decision to telling your manager you feel overworked, they cover nine uncomfortable conversations and exactly how to handle them. Also, check out the infographic below for easy ways you can approach touchy subjects and hard conversations at work.
How To Control Your Anxiety When Having To Speak In Public?
Public speaking anxiety, also called glossophobia, is one of the most commonly reported social fears. In fact, public speaking is the number one fear in the US, with fear of death only ranked number two.
You read it right, we seem to be more afraid of public speaking than our death, jumping out of a plane, heights or the dreaded in-laws.
So, when you need to stand at the center of a stage and speak to the public— whether in the presence of professionals with B2B conferences or presenting a proposal to your team— here are some tips on how you can reduce your anxiety and increase your confidence to deliver an awesome speech and presentation.
1. Pick a Topic That Interests You
If you're able, pick a topic which you are excited about. If not, you can try using an approach to a topic that you find interesting.
For instance, you can tell a personal story from your life which is related to the topic, as a way to introduce your presentation or speech. This ensures that you're engaged and motivated to prepare and research the topic. So that others will feel your enthusiasm and be interested in what you say.
2. Get Organized
Carefully plan out the information that you wish to present ahead of time, including visual aids, audio or props. The more organized you are, then the less nervous you will be. You can use an outline on a small paper in order to stay on track. If possible, you can also visit the place where you will be speaking in order to review available tools before presenting.
3. Avoid Memorizing Every Word
Unless you are reciting your marriage vows or the Pledge of Allegiance, there is no need to memorize word per word of your speech. Attempting to do so can simply increase stress and causing greater anxiety if the sequence of the words that you are trying to memorize go amiss.
4. Do Not Fear That Moment of Silence
There is a time when you lose track of what you are saying or forgot something that your mind suddenly goes blank for a few seconds. And while it may seem like you have been silent for an eternity, it is probably just a few seconds or longer. Nevertheless, your audience will not mind a pause to consider what you have been saying. You can take a few slow, deep breaths or jokingly say that you forgot what you're saying while thinking of your next words. If it is not too formal, your audience will probably have a good laugh.
5. Don't Expect To Be Perfect
No one is perfect. However, when it comes to public speaking some of us tend to push ourselves to have a perfect image and stress over little mistakes that we make.
The truth is, even the most experienced speakers can make a mistake. The only difference is that when they do, they recover and keep going gracefully. The audience will never know most of your mistakes, unless you stop, break down and confess.
You will need to carry on with poise and give yourself permission to make mistakes.
Having Control Over Your Anxiety
Fear of public speaking— this is probably because of the fear of being criticized. We feel exposed and naked in front of an audience, that we think people are going to scrutinize what we say and do. We dread the possibility of rejection and we pressure ourselves to be perfect or we lose our self-worth.
However, by understanding and following the tips from above, you should be able to accept yourself, reduce your anxiety and have fun speaking in front of a large audience.
5 Simple And Easy Ways To Stay Fit In The Workspace
When you're at work, your mind is only focused on accomplishing tasks: managing your deadlines, sending out and replying to emails and calls, going to meetings, and other responsibilities. Because of this, you may be skipping regular eating times or munching on unhealthy snacks while doing work. When your usual daily grind looks as busy as this, your physical health can suffer if it's left unchecked.
After a long and busy day at work, it's normal to feel tired and to choose rest instead of working out. You may have little to no time left for the day, anyway. This can happen most days (if not, every day), and you may feel frustrated when you find it hard to stay fit and healthy.
On the bright side, there are different ways you can start small to stay fit in the workplace. This is especially doable when you have a flexible workspace and a positive company culture that encourages employees to care for their overall wellness.
If you can't seem to find the time to stay fit, you can try these easy and fuss-free ways to keep your physique in check and retain a healthy lifestyle in the workplace. Check out this visual graph from Arch Offices for valuable tips!

What Stunt Drivers Can Teach Us About Taking Risks
They drive through flames, they jump over canyons, and they speed through crowded streets on the big screen. Stunt car drivers take a lot of risks on a daily basis to do their jobs. However, if the profession never existed, our movies would lack the action-packed and thrilling scenes we all enjoy. They'd be quite boring with little difference between this action movie and the next.
The truth is that taking risks can have huge payoffs in the right situations. While of course, there are some situations where risk can be dangerous — like risky driving or risky behavior. However, leaving your comfort zone can help you grow as a person and open up new opportunities.
Who could be more qualified to teach us lessons about risk-taking than the daredevil stunt drivers themselves? Check out these 9 risk-taking lessons put together by The Zebra to show you when to play it safe and when to take a chance.
From moving to a new city or changing your career path, consider areas of your life that could use a little risk.