How to Make the Most of Your Business Trip (Infographic)
Frequent business travelers know that traveling for work is not as fun and glamorous as it may seem. Catching early flights, getting ready for meetings upon arrival and switching between time zones can lead to burnout and a decrease in productivity. If you often travel for work, you may be in need of turning some if not all of your business trips into bizcations. In case you're unfamiliar with this trend, bizcations or bleisure trips are when business travelers add one to a few days to their trip to recharge, get to know their destination and simply relax.
As you know, taking breaks and vacations has been proven to boost productivity and mood at work but taking the time to know the destinations you frequently visit for work can also help build rapport with colleagues and clients abroad. To help you join this trend, we thought we'd share this comprehensive guide from CarRentals on how to make the most of your bizcation.
The guide is a collection of expert advice from business travelers including CEOs, managers and small business owners. From tips on how to work time zones in your favor to how to bond with your colleagues abroad, you'll be ready to take a productive yet restful trip. In case bizcation is a new or unknown concept in your workplace, they also include a templated request you can draft for your boss.
Maximize Your Next Bizcation with Expert Tips (Infographic)
Guide to Buy Foods in Bulk for Your Restaurant Business
So you've opened your own restaurant for the very first time? Well, congratulations at first! It sure is a big achievement and a very wise decision too, considering that the food and beverage industry is one of the most rewarding businesses today. People are always on the lookout for newer tastes and better dining experience and any new entrant in the market is always welcome.
Yet, the task can be quite daunting as well, especially for first-timers. There's lots to take care of – seating, décor, ambience, and of course the most important of them all, food! It's the prime substance upon which your restaurant is going to thrive. Interestingly, it's also one of the major cost-generators of your business because you'd always be in need of it.
And since you've opened new, you wouldn't ever want to fall short of supplies lest turn customers away from your restaurant at any time. Now, with rising food costs, it'd only be wise to start thinking about stocking up food supplies at discounted rates to help cut down on costs. You'd need help in doing so and we're here to help. Here's a short guide on bulk restaurant food supply for your business.
Tips on Buying Bulk Food for Restaurants
The prime advantage of buying in bulk is that only when you manage to get a good price for your supplies can you afford to offer food to your customers at competitive rates. This in turn means more business for you in the long run. Here's how you can intend to achieve this goal:
1.
Consider opening an account with a trusted broadliner. They're engaged in the business of restaurant food supply in large quantities. Opening an account with them would kick-off regular delivery of the required food items for your restaurant – everything from fresh produce, meat and seafood, to even pre-prepared items. You can choose the frequency of delivery – daily, weekly, or monthly – depending on your individual requirement.
You can find some of the best reliable broadliners in the area where you operate your business from leading restaurant magazines, professional associations, and trade shows. You might be required to submit proof of running an established restaurant and proof of enough funds to ensure timely payment of bills, for opening an account with a broadliner.
2.
Become a member of a retail warehouse. The latter differs from conventional grocery stores or supermarkets such that they sell food in relatively higher quantities. Besides, any food service business, including restaurants, can make bulk purchases to meet their food requirements by becoming a member. It's that simple.
This method is particularly helpful to new restaurants, some of which aren't able to secure credit accounts with big broadliner groups. Retail warehouses enable these restaurant start-ups to buy food in bulk.
3.
Contact local farmers and food manufacturers – they're a vital component of the food supply chain too. You can get all your fresh produce, including fresh meat and dairy, from the farmers. Local manufacturers, such as bakeries, can help you with bulk supplies of breads, rolls, buns, and the like.
4.
You can also consider making bulk purchases from food catalog firms, which act as middlemen between the farmers or manufacturers, buying supplies directly from them and supplying in bulk to wholesalers or retailers. Most catalog companies generally work with canned food distributors for supply of dry consumable items such as beans, nuts, or coffee, and usually offer discounts on large purchases.
5.
If you like to keep your bulk shopping restricted to a single stop for ease of convenience, we recommend purchasing supplies from national wholesale food suppliers. They are truly your one-stop shop for everything you need – meat, fresh produce, dry consumables, dairy products, or desserts. These groups work in collaboration with a huge network of farmers to obtain a large variety of supplies for restaurants.
6.
Organic suppliers are also worth considering, particularly in light of increasing awareness among consumers over the multiple health benefits of organic food. By serving food prepared from organic ingredients and supplies, you'd only be giving a boost to your restaurant business in no time. Organic suppliers can range from large national-level wholesalers to local farms too.
7.
For your bulk fresh meat supplies, you might want to stick to collaborating with local butchers as well, just as you work with local farmers and local markets for fresh produce and dry goods, respectively. They can be your single source of purchase for fresh cuts and even guide you on where the meat's coming from. Passing on this information to your consumers would speak a lot about your repute.
8.
For supply of beverages like wine and beer, getting in touch with beer and wine suppliers is a good idea. Again, beer suppliers may vary in size – from nationally renowned brands to local craft breweries – and you might want to keep both the sources to offer variety to your customers. Besides, greater the variety, better the price discounts too.
Not to forget, a large number of bulk beer suppliers would happily provide free stuff for your restaurant too – from table tents and pint glasses to umbrellas, coasters, and menu boards – all branded with their logo for promotion but cost you nothing at all!
Similarly, for your wine supply, you may need to make a choice depending on your requirement. For instance, if your restaurant intends to sell more of wine, then you'd be better off working with a sommelier who'd already have established connections with several wine suppliers. Also consider the newer technology of serving wine on tap which is fast gaining popularity among customers and can also help you cut down on costs.
Conclusion
Restaurant business is a great idea provided you have the right connections with the right people who're reliable to deliver on time, offer bulk supplies at discounted rates, ensure the best quality of produce, and are also able to provide the right guidance on newer products and varieties in the market.
25 Powerful Lessons from "See You At the Top" by Zig Ziglar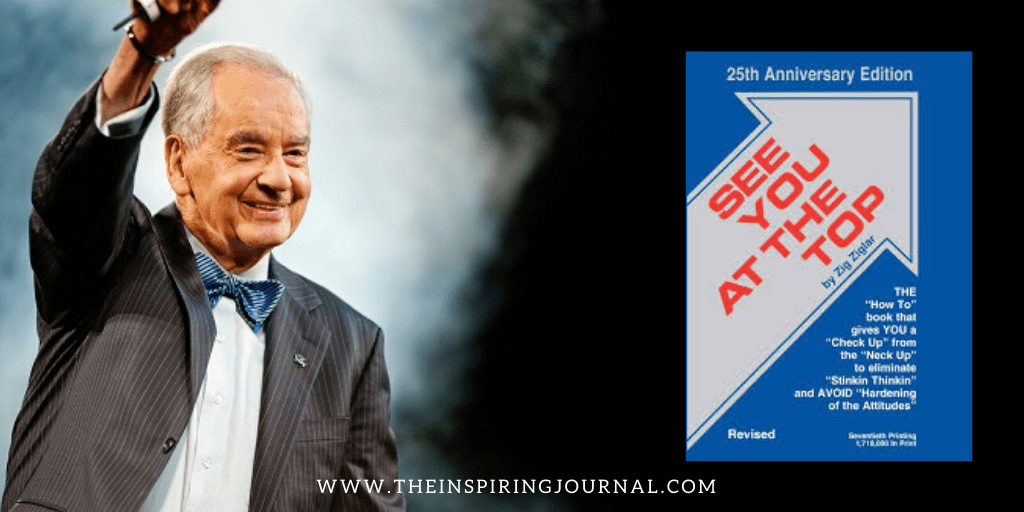 With more than 1.6 million copies in print, See You At The Top by Zig Ziglar is widely regarded as a true American classic. This book emphasizes the value of a healthy self-image and shows how to build it. This book tells you how to set and achieve goals, and provides step-by-step instructions on how to change the way you think about yourself and your surroundings.
This book has served as a guide to generations and helped them to achieve personal success. The lessons and insights from this book are widely used by education institutes, corporations, government agencies, health institutions and sales organizations.
So, here are 25 outstanding lessons from this book that will inspire you immensely.
Lessons from "See You At the Top" by Zig Ziglar
1. The only difference between the big shot and the little shot is the big shot is simply a little shot who kept shooting.
2. You can get everything in life you want if you help enough other people get what they want.
3. The way you see life will largely determine what you get out of it.
4. What you get by reaching your goals is not nearly as important as what you become by reaching them.
5. Go as far as you can see, and when you get there you will always be able to see farther.
6. We acquire the characteristics of the people we associate with on a steady basis.
7. Failure has been correctly identified as the line of least persistence, whereas success is often a question of simply sticking to the job and working and believing while you are sticking. If your particular job is harder than you might wish, just remember you can't sharpen a razor on a piece of velvet and you can't sharpen a man by spoon-feeding him.
8. Success occurs when opportunity meets preparation.
"Nothing in the world can take the place of persistence. Talent will not. Nothing is more common than unsuccessful men with talent. Genius will not. Unrewarded genius is almost a proverb. Education will not. The world is full of educated derelicts. Persistence, determination and hard work makes the difference." – Calvin Coolidge
9. When you choose a habit, you also choose the end result of that habit. Good habits are difficult to acquire, but easy to live with. Bad habits are easy to acquire, but difficult to live with.
10. Money, assuming it is legitimately earned, is a yardstick that simply measures the service you have rendered. You are obligated to earn more than you need because in so doing you create job opportunities for those less talented than you.
11. Yes, there is danger in setting goals but the risk is infinitely greater when you don't set goals. The reason is simple. Just as ships are built to sail the seas, planes to fly the heavens, and houses for living, so is man created for a purpose. You are here for a reason. That purpose is to get everything out of you that is humanly possible so you can make your contributions to mankind. Goals enable you to do more for yourself and others, too.
12. Desire is the ingredient that changes the hot water of mediocrity to the steam of outstanding success. It's the ingredient that enables a person with average ability to successfully compete with those who have far more. Desire is the "extra" that makes the little differences and it's the little differences that make the big difference in life.
13. Success in life is not determined by having been dealt the good hand. Success is determined by taking the hand you were dealt and utilizing it to the very best of your ability.
14. Desire enables an individual to take whatever ability he has in whatever he's doing and utilize it to the maximum. We should give it our best and then some, because our yearning power is more important than our earning power.
15. Desire is the ingredient that makes the difference between an average performer and a champion.
16. Doing your best is more important than being the best."
17. It's not the situation, but the way we react to it that's important.
18. If you set the example you will not have to set the rules."
19. Regardless of what your income might be, your first responsibility is to save a portion of every dollar you earn for you and your future. The excitement of saving grows with every dollar you add to your account. Soon this "good" habit is ingrained and becomes a part of you. It is permanently ingrained in you when, as the Chinese say, your children [dollars] have children and then those children have children.
20. If you didn't save something on your current income – you wouldn't save anything on your future income.
21. Life is an echo. What you send out – comes back. What you sow – you reap. What you give – you get. What you see in others – exists in you.
22. If you want to reach your goal, you must "see the reaching" in your own mind before you actually arrive at your goal.
23. You must have a goal because it's just as difficult to reach a destination you don't have, as it is to come back from a place you've never been. Unless you have definite, precise, clearly set goals, you are not going to realize the maximum potential that lies within you.
24. Your mind acts on what you feed it.
25. Others can stop you temporarily – you are the only one who can do it permanently.
Hope these outstanding life lessons will help you lead a better life.
Get this book
SEE ALSO: 10 of Jack Canfield's Most Powerful Quotes From "The Success Principles"
How Boomers and Millennials Should Communicate [Infographic]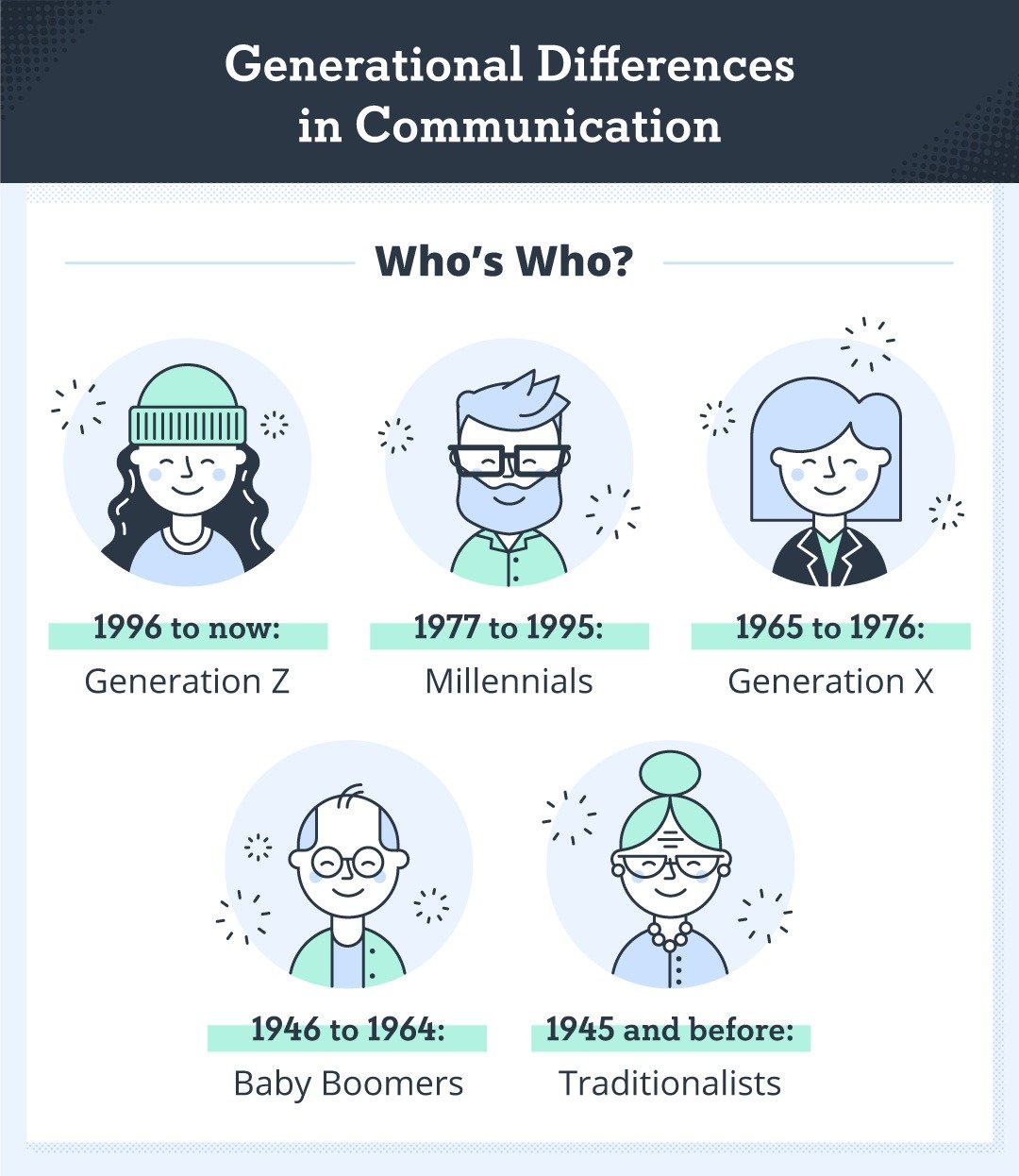 Now that Millennials are officially the biggest age group in the workforce, office life is more interesting than ever. The wide variety of ages now includes Baby Boomers, Gen X, Millennials, and Gen Z, and all of these different perspectives and backgrounds can be a great asset for any company.
However, it can also cause some issues for business owners and HR managers. Though the difference in viewpoints is great for creativity, it can also cause workplace conflict when younger and older employees don't see eye to eye. In order to communicate effectively, coworkers must understand the specific values and work ethic styles that are unique to each generation.
Take a look at the the guide from TurboTenant below to learn more about what makes each generation tick, along with strategies for communicating effectively in the workplace.