9 Amazing Lessons from "The Monk Who sold His Ferrari"
"The Monk Who Sold His Ferrari" became a best seller with millions of copies sold. The book has been translated into more than 70 languages and published in over 50 nations. This was one of the first books that made me a fan of Robin Sharma.
I, hereby, list down 9 Amazing Lessons that I learnt from this awesome book. I know that I need to keep practicing these learning day in and day out. These learning are worded and appended in a way that makes it easier for most of us to understand and absorb.
SEE ALSO:  25 Best Self-help and Personal Development Books
So, here we go with our 9 Amazing Lessons from this book that influenced me immensely.
(1) Everything happens for a reason. Every event has a purpose and every failure has its learning. Failure is essential to personal expansion.
We have heard it so many times, but the key is to implement this in every incident of our life. Destiny Cards help you implement and gleefully accept each such failure as a little nudge from HIM – to show us the right path.
Recommended Book:  Dream On
(2) Spend less time making a living, and far more time creating a life.
Most of us spend too much time in the process of earning money and raising our families. While that is anyway essential, it cannot be the only purpose of your life. Life has to be created, carved and shaped. You must Dream bigger – because you have that hidden potential inside you to get great things done – for yourself, people and the world around you. Achieving Financial Freedom is one balanced way to not only nurture your family but help elevate the world around you.
Recommended Book :  From the Rat Race to Financial Freedom
(3) When we grow old, we lose the sight of our dreams and we start doing what adults around us are doing.
Do not let go your dreams. They are yours and only yours. After interacting with the world for 30-40 years, do not become just a part of the world. Try and create your own new world – a world full of hope and promise, a world that understands the art of happiness and power of dreams.
Recommended Book : Happiness Unlimited
(4) The boundaries of your life are the creation of your own self.
There is nothing, absolutely nothing, that you cannot do. Try something new today and fail, if that may be the case – but try. Failure just means trying to work on your boundaries. You will soon find a way to expand your boundary and your life if you continue to try.
(5) When your mind looks at the goals written on paper, it tells itself that these are the most important elements to be achieved and all thoughts which do not relate to this go to the background and become subdued. The mind then starts to attract situations which support that goal, much like a guided missile searching and adjusting itself towards a predefined target.
Goals are vital for Dreamers. And goals hardly make sense if not on paper. Dreams give you the passion, energy, enthusiasm and reason to approach your life, while written goals show you the direction to approach your goals.
(6) One easy way to know whether you are chasing your passion – Do you "have to" go to work everyday or do you "want to" go to work everyday?
And if you answer is that you "want to", then the next question you ought to ask yourself and honestly answer it to yourself is this – "Will you want to go to work even if you are not paid for the work?" If your answer is yes, then you are chasing your passion – otherwise you are just chasing money or something similar. Passion is the love of doing what you want to do – and that too unconditionally. So, money can never be a condition while chasing your true passion in life. Chase your passion and then there will be a time when you will be in a position to make your passion itself as a profession.
(7) When you push yourself beyond your limits, your discover inner potential (mental and physical reserves) which you never thought you already have.
We are all connected to each other and to this universe via our subconscious mind. the more you feed positive energy to your subconscious mind, the more powerful it becomes and starts influencing the nature to manifest your thoughts. so, go beyond your limits. the power is all there – it is just that you will start discovering your potential as and when you play with the boundary.
(8) All the mistakes you will ever make in life have already been made by those who have walked before you. You are not the unique one facing this problem. Read the right books and you will always improve your quality of life drastically.
Absolutely. Read the right books. Have a big library. Read the right book lessons – if you do not have the time to read all the books you always wanted to read. And there will be a time when you will be reading them like mad.
(9) Little bit of fragrance always clings to the hands that serves the roses. Selfless service and giving is the ultimate formula for elevated living.
At the end of life, what matters is the lives you have been able to elevate. You must serve, not because you ought to be great – but because it is your duty – after having taken so much from this society and this world for so many years. As you increase your selfless service, you will attract more such people around you.
Hope these life lessons will help shape up your thought process to some extent and help you lead a better life.
Don't have time to read the entire book?
Then, you can read the crux of some of the best selling books ever written.
If you are interested in reading about such learnings from other 'all time best selling books', you may click here.
Author: Manoj Arora
Read Next:  50 Life Changing Robin Sharma Quotes
9 Tips for Handling Difficult Conversations at Work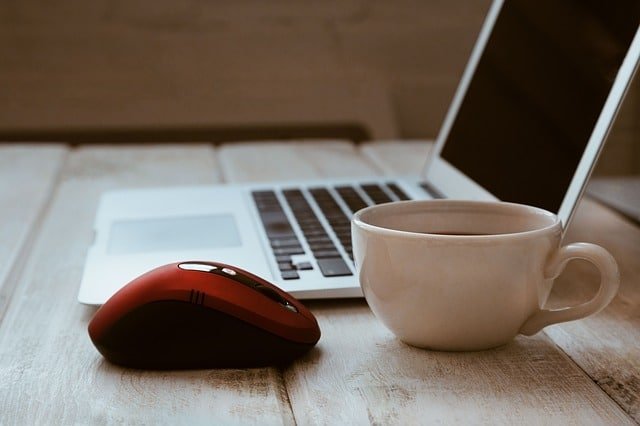 Awkward conversations at work are inevitable. Everyone hopes their workday is as stress-free as possible, but sometimes your day requires having a difficult conversation with a coworker. Many employees avoid these conversations. However, this can lower morale and cause a stressful work environment. It's important to face these conversations head-on if we want to avoid undue stress at work.
If you are looking for concrete ways to address awkward conversations, Haven Life recently put together a series of useful templates. From telling your boss you don't agree with their decision to telling your manager you feel overworked, they cover nine uncomfortable conversations and exactly how to handle them. Also, check out the infographic below for easy ways you can approach touchy subjects and hard conversations at work.
5 Simple And Easy Ways To Stay Fit In The Workspace
When you're at work, your mind is only focused on accomplishing tasks: managing your deadlines, sending out and replying to emails and calls, going to meetings, and other responsibilities. Because of this, you may be skipping regular eating times or munching on unhealthy snacks while doing work. When your usual daily grind looks as busy as this, your physical health can suffer if it's left unchecked.
After a long and busy day at work, it's normal to feel tired and to choose rest instead of working out. You may have little to no time left for the day, anyway. This can happen most days (if not, every day), and you may feel frustrated when you find it hard to stay fit and healthy.
On the bright side, there are different ways you can start small to stay fit in the workplace. This is especially doable when you have a flexible workspace and a positive company culture that encourages employees to care for their overall wellness.
If you can't seem to find the time to stay fit, you can try these easy and fuss-free ways to keep your physique in check and retain a healthy lifestyle in the workplace. Check out this visual graph from Arch Offices for valuable tips!

What Stunt Drivers Can Teach Us About Taking Risks
They drive through flames, they jump over canyons, and they speed through crowded streets on the big screen. Stunt car drivers take a lot of risks on a daily basis to do their jobs. However, if the profession never existed, our movies would lack the action-packed and thrilling scenes we all enjoy. They'd be quite boring with little difference between this action movie and the next.
The truth is that taking risks can have huge payoffs in the right situations. While of course, there are some situations where risk can be dangerous — like risky driving or risky behavior. However, leaving your comfort zone can help you grow as a person and open up new opportunities.
Who could be more qualified to teach us lessons about risk-taking than the daredevil stunt drivers themselves? Check out these 9 risk-taking lessons put together by The Zebra to show you when to play it safe and when to take a chance.
From moving to a new city or changing your career path, consider areas of your life that could use a little risk.